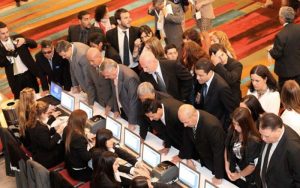 WE ARE EXPERTS IN ORGANIZING MEETINGS OF 2 TO 1000 PEOPLE
We are an ORGANIZING agency of EVENTS 100% oriented to the Corporate Universe.
With more than 20 years in the market creating MEMORABLE events..
Accompanying our clients in the process and captivating the audience in the event.
Understanding the need and executing it just the way the dreamed it.
GERMAN NAUMANN

Director – Motivational Speaker / Facilitator
Organizer and international event coordinator with more than 25 years of experience.
Facilitator and developer of dynamic -Outdoor and Indoor- contents for teamwork and integration: Original, surprising and creative.
He offers Motivational talks (simple or assembled) with creative and participatory dynamics, in large national and international renowned companies.
Lecturer, Consultant in Master Plan developments of event and hotels.
""For each client to choose us again, renewing their trust, is our greatest gratification and at the same time our great challenge; that forces us to systematically improve ourselves"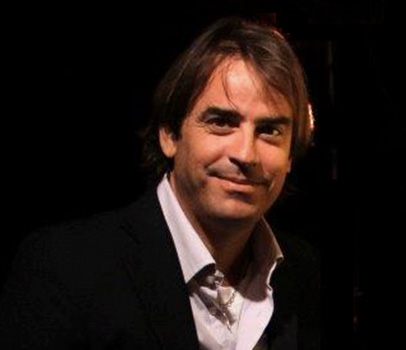 MIGUEL LARGUIA
Director – Events Organizer
20 years of experience in the organization of events and in the production of marketing actions, from which 10 years 100% focused on the corporate universe.
Preferred organizer of major hotel chains such as Starwood Hotels (Sheraton) and Accor (Sofitel); among others.
At least 20 of the most valuable leading Latin American companies trust Miguel Larguia and Mundomeeting, the integral organization of their meetings, congresses, conventions, launches and celebrations.
Miguel Larguia approaches with the same calmness and enthusiasm a contingent of 3,000 Latin Americans, or a group of 20 directors; the celebration of the 85 years of a laboratory, or its end-of-year party.
"I am moved by the passion for what I do, which lights up with each new application that arrives at my desk or in my inbox. In addition to the commitment generated by the vote of confidence that each client deposits when choosing us "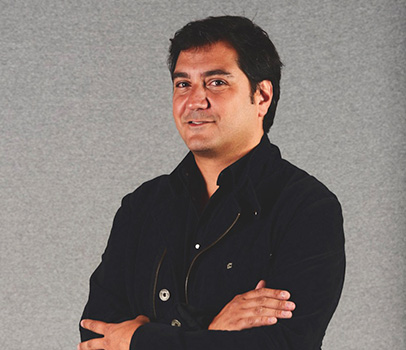 LISANDRO ALBARRACIN
Integral Production
15 years of experience as a general producer of prestigious photographers and renowned directors in the media such as Andy Cherniavsky and Gabriel Rocca guarantee his career in the visual and aesthetic field.
Developing advertising campaigns, graphics and content for national and international brands.
Retailer and developed in the area of image and sound adds to Mundomeeting his creative and productive vision when it comes to organizing new projects.
"It's difficult for us to know all the hotels, convention centers and salons of Argentina, Uruguay, Chile, Punta Cana or Miami, but surely we know the one indicated for your event"
REQUEST A PROPOSAL TO FIT YOUR EVENT.
Our offices run through ARGENTINA, USA, DOMINICAN REPUBLIC, BRAZIL and LATAM.