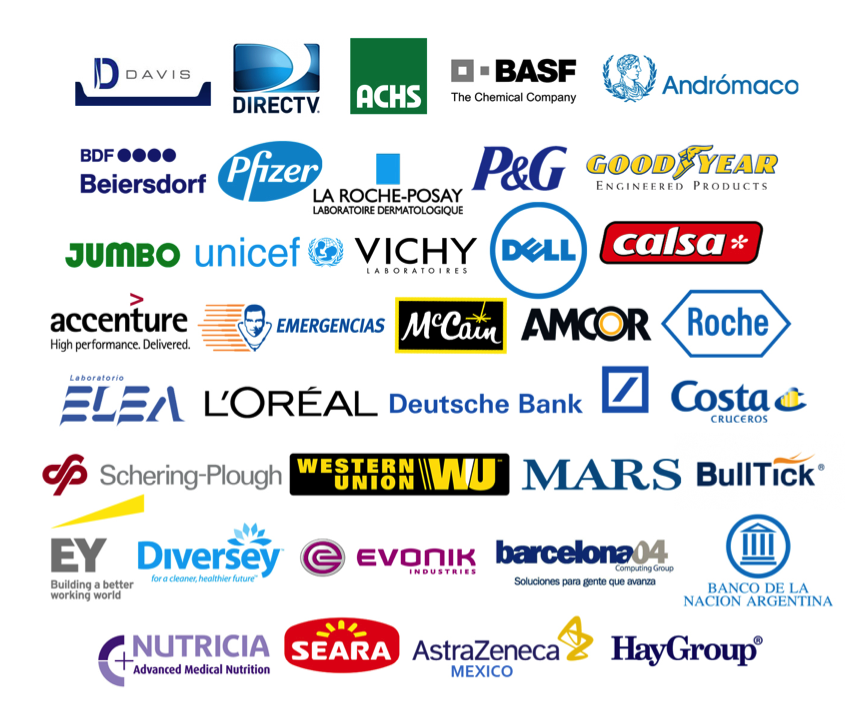 MIGUEL is an excellent professional, who along with his team, have held numerous corporate events for the company with very good results, such as end of the year parties, integration activities and coordination of meetings. I emphasize in Miguel the orientation to the client and the service, the capacity to generate new ideas, and the professionalism. It´s definitely a person who can be trusted and delegated at the time of making any type of event.
An extraordinary event! A true example of teamwork, enthusiasm and affection … Our doors are open to further projects and ideas … I HOPE THAT WE CAN REPEATE THE SUCCESS ACHIEVED IN THESE DAYS MANY TIMES MORE!
The choice of the place was perfect. It was spectacular. Your service was extraordinary. People said it was their best retreat ever, and I think it was mostly thanks to Mundomeeting.
Dear German and Miguel: I always give an example of the level of demand that you submit to us (in a good way) so that we understand that we always have to be attentive to excellence and that even if we aren´t obligated to, we must always work for a 10 and be prepared to face partners like you (demanding). That is, because another of the concepts I try to convey, is that we are partners since we both expose ourselves to the same client, and if it goes wrong we all go wrong. I send you a hug and thank you very much for the recognition.